2 Stroke Bicycle Engine Kit
2 Stroke Bicycle Engine Kit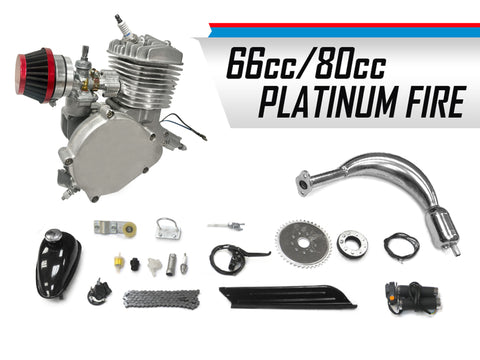 The kit is upgraded with the RSE 2 petal reed valve. Convert your bicycle to a motorized bicyc...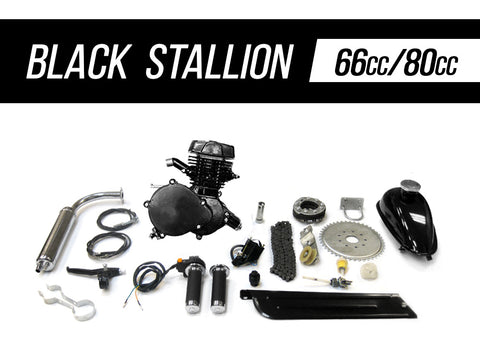 NOTE: Top end assembly required for this engine kit. Black Stallion 66cc/80cc Angle Fire Sla...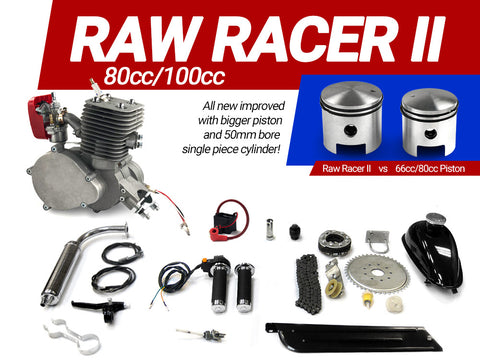 The Raw Racer engine kit has always been a popular choice for the motorized bike enthusiasts and...